Bakeware - Baking & Pastry Tools
Pie/Cake Server POM Wave Edge
Lamson Products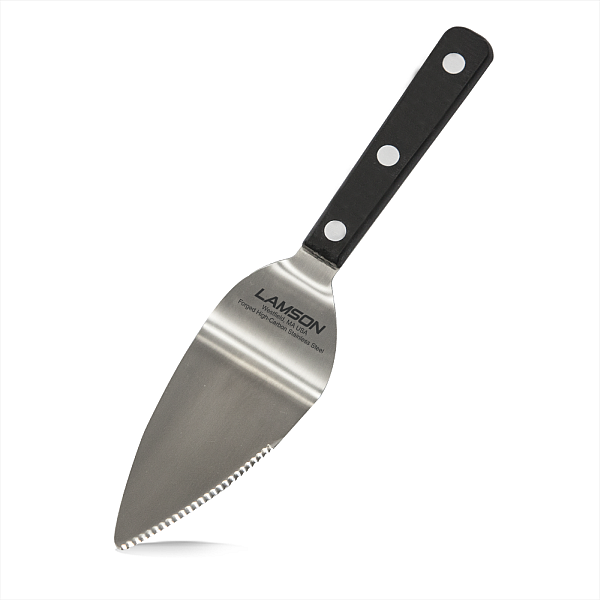 Our Pie & Cake Servers are an elegant choice for serving slices of pie, cake or quiche at the table. Keep one in your picnic basket and serve on the go!
Made from American stainless steel with sturdy POM (polyacetal) handles and aluminum rivets.
Riveted, full-tang construction, built to resist heat, stress, and corrosion.
With a variety of shapes and sizes, lift, flip, spread, or serve with just the right tool for the task.
Every Lamson product comes with a lifetime warranty against manufacturing defects.
Our Price:
$
29.99
This product is currently out of stock. Please call the store for details.