Tools - Cooking Utensils
Turner Fish 3"x6" Walnut Right-Handed Slotted
Lamson Products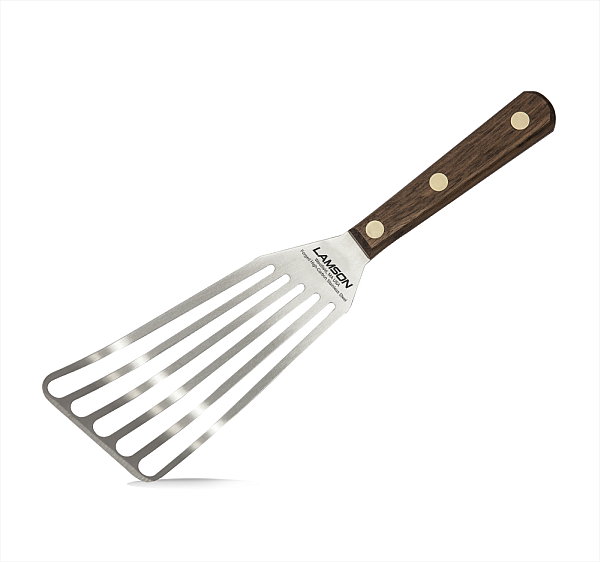 Lamson's iconic Chef's Slotted Turner is lightweight, flexible, and razor-thin, so it can flip eggs, fish, and crepes without causing damage. It's also strong enough to lift heavier foods like hamburgers. The long slots make it ideal for picking up objects in grease, oil, or other liquids. This turner has right hand angled blade,
Meticulously formed in our Massachusetts facilities, each of our tools is finished to perfection using state of the art technology coupled with hand finishing.
Durable Design. Riveted, full-tang construction, built to resist heat, stress and corrosion.
Made from American stainless steel with smooth walnut handles and brass rivets.
Superior Performance. With a variety of shapes and sizes, lift, flip, spread or serve with just the right tool for the task.
Every Lamson product comes with a Lifetime Warranty against manufacturing defects.
Our Price:
$
39.99