Tools - Cooking Utensils
Grandma's Mini Masher Birch
Lamson Products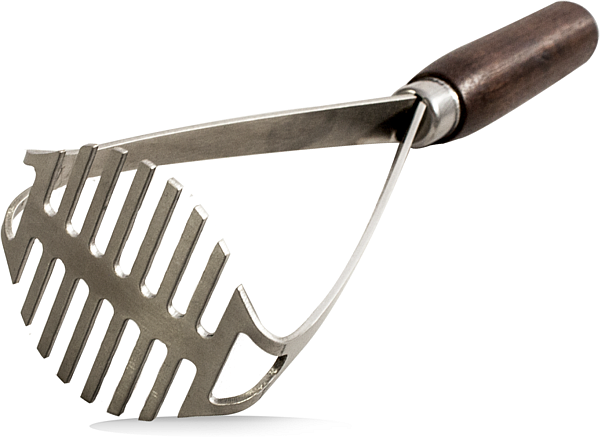 Grandma's Mini Masher, a reproduction of a classic tool created by Lamson in the 1800's, is the perfect tool for small mashing tasks and helping cooks get the job done in less time with less cleanup. The compact head, measuring only 2.5", easily fits in a small bowl and its right-angled edges make short work of boiled eggs, avocados, potatoes, berries, bananas and other soft or cooked fruits.
Features
Meticulously formed in our Massachusetts facilities, each of our tools is finished to perfection using state of the art technology coupled with hand finishing.
Made from American stainless steel with smooth walnut handles and brass rivets.
Sturdy birch handle with metal ferrule, built to resist heat, stress and corrosion.
With a variety of shapes and sizes, Lamson tools are ideal for just about any task in the kitchen.
Every Lamson product comes with a Lifetime Warranty against manufacturing defects.
Our Price:
$
34.99