Tools - Kitchen Utensils
Sandwich Spreader Walnut Wave Edge
Lamson Products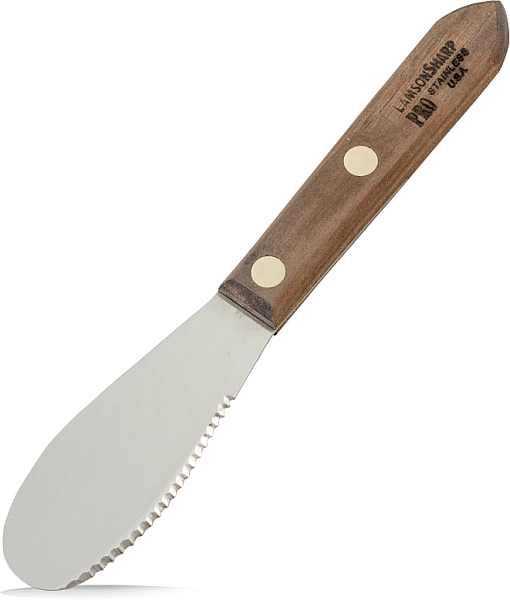 The Walnut Sandwich Spreader has a wide, rounded blade to easily apply condiments and spreads onto bread, bagels and crackers. Its serrated edge can then be used to split your meal, either for yourself or to share! A handy tool for any picnic or lunchbox.
Meticulously formed in our Massachusetts facilities, each of our tools is finished to perfection using state of the art technology coupled with hand finishing.
Made from American stainless steel with smooth walnut handles and brass rivets.
Riveted, half-tang construction, built to resist heat, stress and corrosion.
With a variety of shapes and sizes, lift, flip, spread or serve with just the right tool for the task.
Every Lamson product comes with a Lifetime Warranty against manufacturing defects.
Lifetime Warranty.
Walnut Kitchen Tools are not dishwasher safe.
Our Price:
$
29.99